Former Prosecutor | Admitted in NY, NJ, & all Federal Courts
"Personalized attention to every client, regardless of case size."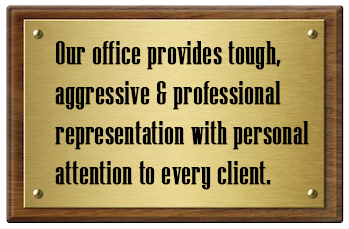 Nassau County, NY Criminal Defense & Civil Litigation Attorney
LANGUAGES: We speak English, Spanish & Hebrew
Being charged with a crime can be a frightening experience. You need to know your rights under the law and act immediately to protect them. Seeking the assistance of a criminal defense attorney at an early stage can often provide you with a stronger defense. Long Island, NY Criminal Defense Lawyer Meir Moza assists clients charged with the following crimes:
Criminal Defense Area
Our office provides tough, aggressive & professional representation with personal attention to every client
Other Practice Area
The Long Island, Nassau, New York law offices of of Meir Moza & Associates also assists clients with:
If I have one thing to say about Meir Moza, its that man gets his stuff DONE! This law office is the only place where you don't have to worry about the legal issue, the complications, the headache, you just go to Meir Moza and he figures out exactly what needs to be done. Take my word for it, if you need legal help, Meir Moza and associates is the answer!

Shifra Karni


10/29/2018

The law offices of Meir Moza and associates worked extremely diligent in the handling of my legal matters. The staff from the legal assistant Omar to Mr Moza worked thoroughly in a rapid dismissal and I can never thank them enough!

Ahesha Faiq


10/19/2018

Mr Moza who was recommended to me by multiple friends of mine whom he represented is one of the toughest and hardest working attorneys I know he will not stop until the case is either dismissed, dropped , or the results you need. Thank you for all your hard work.

alemshah alem


10/18/2018

I continue to be eternally grateful to my superb genius kind hearted attorney Mr. Moza & my family feels the same. Thank you again for helping us out agian next week. It means so much. Mr. Moza has helped me out tremendously on several cases & gotten me phenomenal results on all cases. He is a genius & such a kind hearted person who has a heart of gold who really cares about his clients. He is working with me on payments & I really appreciate it & all his excellent work. Thank you! You are #1 !

Google User


10/15/2018

Once you are swept up into the justice system you realize how unbiased it is. The DA and prosecutors main objective is to punish you to the greatest extent of the law inorder to advance their own record of convictions. You are thrown into the lions den and if you dont have a gladiator by your side you will be at their mercy. Public defenders are weak and most likely your case will end in a conviction where your permanent record will ruin your life. You must battle these forces who want to ruin you with an even stronger legal force. Thats Meir Moza. He is an ex-prosecutor who knows the ins/outs of the system. The headstrong DA had no idea what he was up against. He was in shock when the judge immediately agreed with his counterpoints. My case came to a quick and positive outcome. NO JAIL TIME NO TRIAL Do not believe a public defender will fight for you. You must spend whatever you need to spend inorder to secure your freedom and secure yourself a trouble free future with no criminal record. Take Meir "Bulldog" Moza to be your gladiator in the fight. Moses

Edan Moses


9/08/2018

Very highly skilled attorney who is very kind to and considerate of his clients, was able to get my serious third degree offense dismissed without any fines or penalties in just one hearing for a fraction of the cost of other attorneys. Saved me thousands and possible jail time and criminal record from a 10 year old case in warrant status. Very highly recommended.

Ph K


3/08/2018
Get a free consultation
Our office provides tough, aggressive & professional representation with personal attention to every client.