Former Prosecutor | Admitted in NY, NJ, & all Federal Courts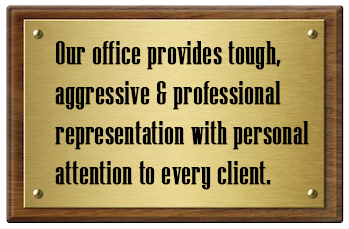 Nassau County, NY Criminal Defense & Civil Litigation Attorney
LANGUAGES: We speak English, Spanish & Hebrew
Being charged with a crime can be a frightening experience. You need to know your rights under the law and act immediately to protect them. Seeking the assistance of a criminal defense attorney at an early stage can often provide you with a stronger defense. Long Island, NY Criminal Defense Lawyer Meir Moza assists clients charged with the following crimes:
"Personalized attention to every client, regardless of case size."
Criminal Defense Area
Our office provides tough, aggressive & professional representation with personal attention to every client
Other Practice Area
The Long Island, Nassau, New York law offices of of Meir Moza & Associates also assists clients with:
Mr Moza and his team of experts are absolutely exceptional at dealing with complicated legal matters within a limited time frame. They work effortlessly day and night to provide professional legal representation. I recommend Meir because his knowledge and level of service are impeccable.

Tuvi Cohen


July 17, 2019

Mr Moza and his team are extremely knowledgeable , proficient and dedicated, these are just a few words to describe him and his team . I was made to feel comfortable and at ease knowing things were being handled smoothly. My situation was one that I thought was hard to get out of but Mr Moza and his team did everything thoroughly and the outcome was in my favorite. They handle both criminal and immigration matter effectively. Hands down to Mr Moza and his team. I am forever grateful

sanique clarke


March 14, 2019

Mr. Moza and the Law Offices of Meir Moza has been taking care of my business matters since 2014! He was referred to me by my business partner and has a reputable name in the community. He deals with all my business litigation work and works endlessly in helping my business as far as all legal and business litigation. I can not thank him enough!!!!

Prestige Funding Group


November 6, 2018

If I have one thing to say about Meir Moza, its that man gets his stuff DONE! This law office is the only place where you don't have to worry about the legal issue, the complications, the headache, you just go to Meir Moza and he figures out exactly what needs to be done. Take my word for it, if you need legal help, Meir Moza and associates is the answer!

Shifra Karni


October 29, 2018
Get a free consultation
Our office provides tough, aggressive & professional representation with personal attention to every client.