Former Prosecutor | Admitted in NY, NJ, & all Federal Courts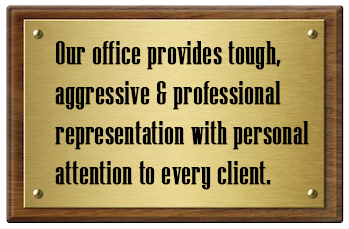 Nassau County, NY Criminal Defense & Civil Litigation Attorney
LANGUAGES: We speak English, Spanish & Hebrew
Being charged with a crime can be a frightening experience. You need to know your rights under the law and act immediately to protect them. Seeking the assistance of a criminal defense attorney at an early stage can often provide you with a stronger defense. Long Island, NY Criminal Defense Lawyer Meir Moza assists clients charged with the following crimes:
"Personalized attention to every client, regardless of case size."
Criminal Defense Area
Our office provides tough, aggressive & professional representation with personal attention to every client
Other Practice Area
The Long Island, Nassau, New York law offices of of Meir Moza & Associates also assists clients with:
Meir Moza came recommended from a friend, who said he is the best. My friend was absolutely correct as he was able to get the results he promised, thank you again.

David Maslin


11/20/2018

Mr. Moza and the Law Offices of Meir Moza has been taking care of my business matters since 2014! He was referred to me by my business partner and has a reputable name in the community. He deals with all my business litigation work and works endlessly in helping my business as far as all legal and business litigation. I can not thank him enough!!!!

Prestige Funding Group


11/06/2018

If I have one thing to say about Meir Moza, its that man gets his stuff DONE! This law office is the only place where you don't have to worry about the legal issue, the complications, the headache, you just go to Meir Moza and he figures out exactly what needs to be done. Take my word for it, if you need legal help, Meir Moza and associates is the answer!

Shifra Karni


10/29/2018

The law offices of Meir Moza and associates worked extremely diligent in the handling of my legal matters. The staff from the legal assistant Omar to Mr Moza worked thoroughly in a rapid dismissal and I can never thank them enough!

Ahesha Faiq


10/19/2018

Mr Moza who was recommended to me by multiple friends of mine whom he represented is one of the toughest and hardest working attorneys I know he will not stop until the case is either dismissed, dropped , or the results you need. Thank you for all your hard work.

alemshah alem


10/18/2018

I continue to be eternally grateful to my superb genius kind hearted attorney Mr. Moza & my family feels the same. Thank you again for helping us out agian next week. It means so much. Mr. Moza has helped me out tremendously on several cases & gotten me phenomenal results on all cases. He is a genius & such a kind hearted person who has a heart of gold who really cares about his clients. He is working with me on payments & I really appreciate it & all his excellent work. Thank you! You are #1 !

Google User


10/15/2018
Get a free consultation
Our office provides tough, aggressive & professional representation with personal attention to every client.